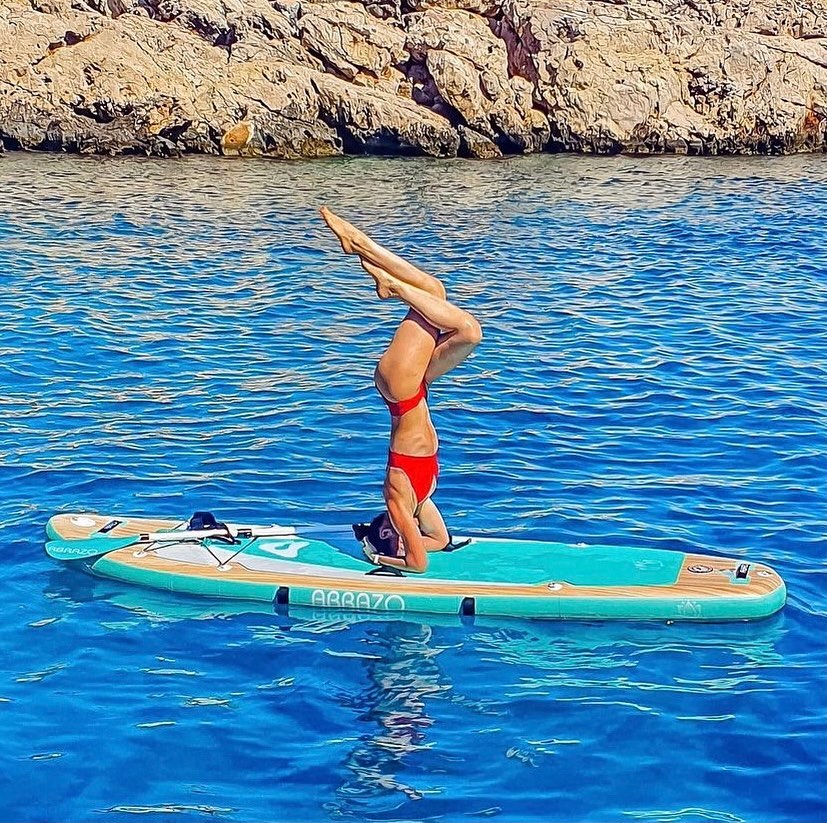 SUP yoga (stand up paddleboard yoga) is another art of performing yoga. It involves the practice of yoga on a stand-up paddleboard in the middle of a body of water. In the past few years, SUP yoga has become a popular water sport for yogis who already enjoy paddleboarding. Many yogis improve their skills by practicing on the water because it requires more core strength, balance and focus. 
Benefits of SUP Yoga
Unlike yoga on land, stand up paddle yoga incorporates Hatha and vinyasa flows which require different adjustments. On land, you're always grounded, while on a paddleboard, you're balancing your board while holding or transitioning between poses. 
These restrictions require intense focus and balance that refine your technique and work muscles that you aren't used to. 
Another amazing benefit to practicing SUP yoga is that you will be doing it outdoors on the water, surrounded by beautiful scenery. Overall, practicing yoga on a SUP is a calm, relaxing experience that relieves stress, improves yoga performance, and gets you outside.
Photo credit: @supyogawithkarine
---