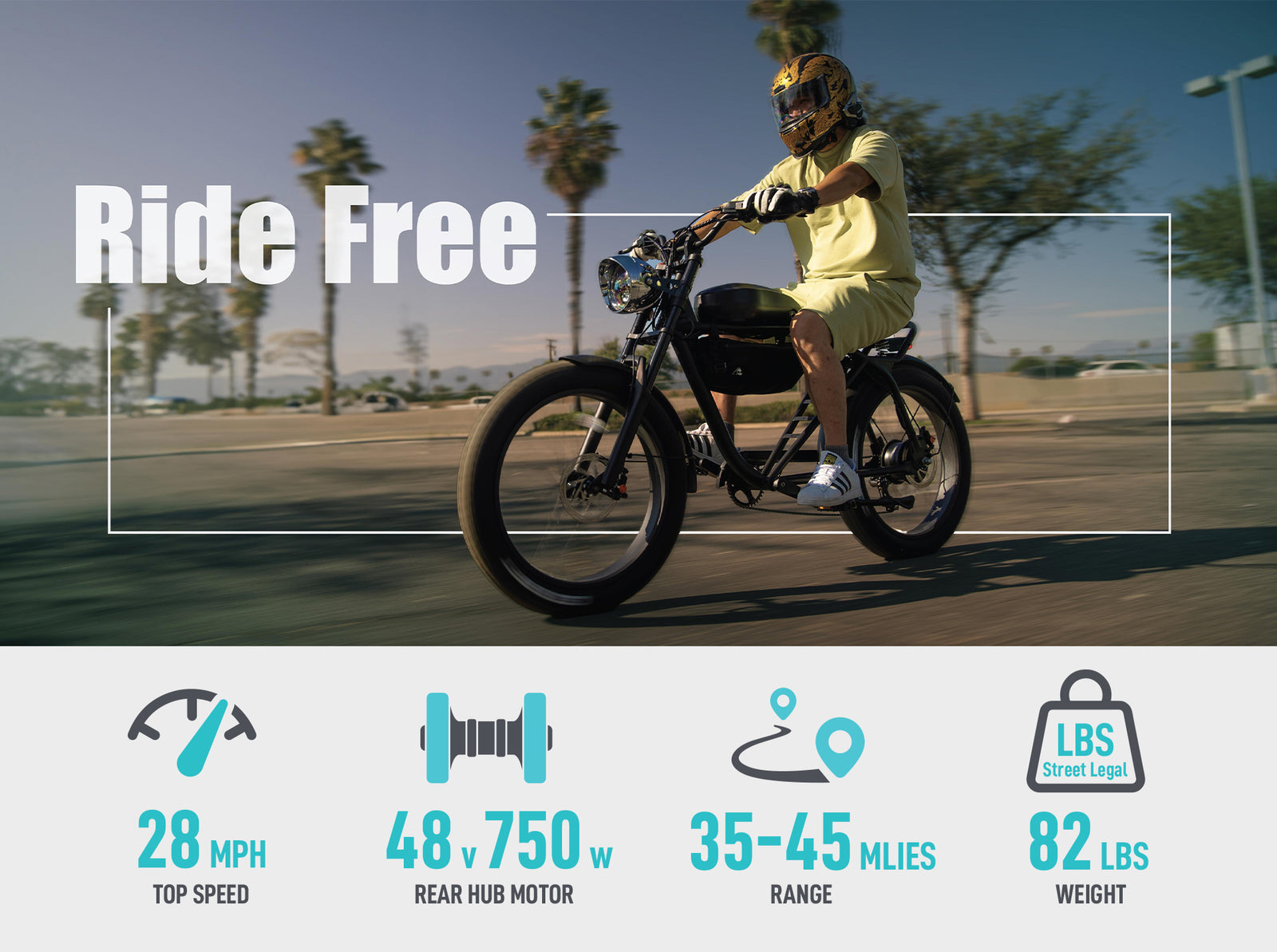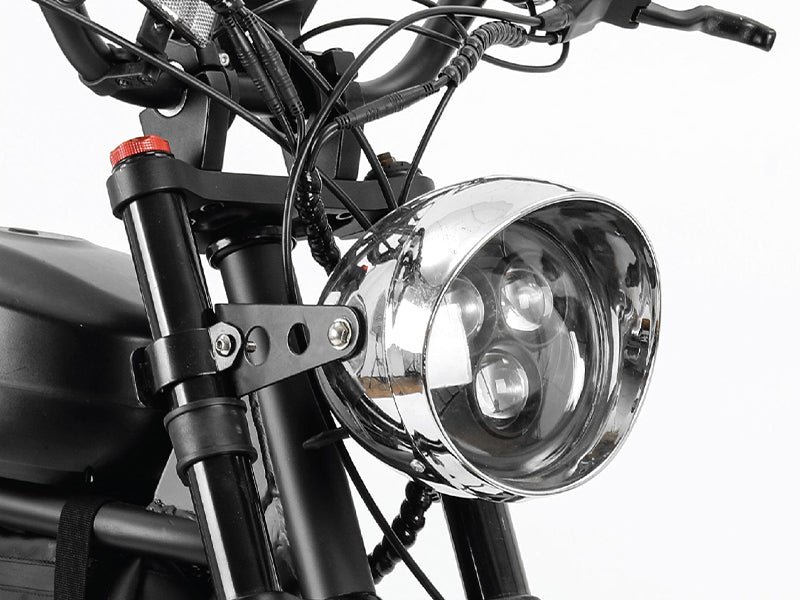 LED LIGHTS
Front Headlight : triple beam 48V LED
Rear Taillight : Full LED bar with integrated turn signals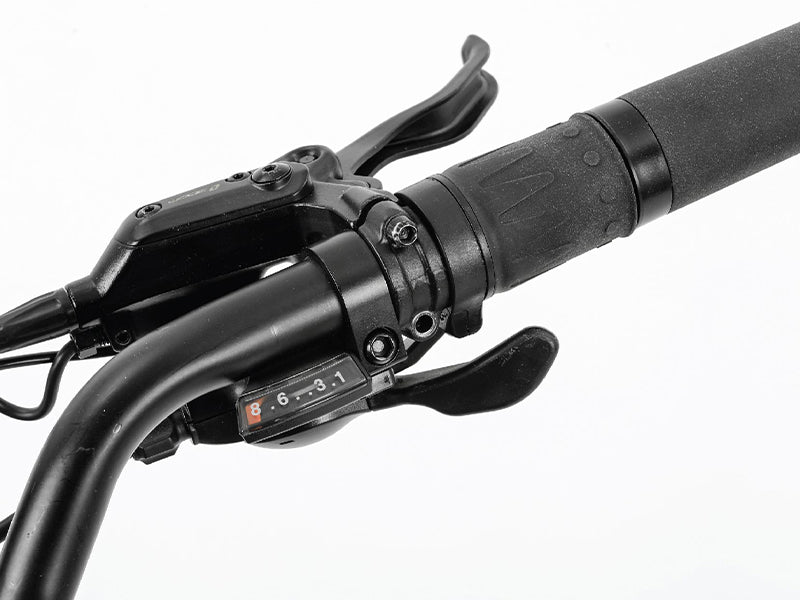 TWIST THROTTLE
Never miss a beat, quickly and easily accelerate and maintain motor speed with the full twist throttle.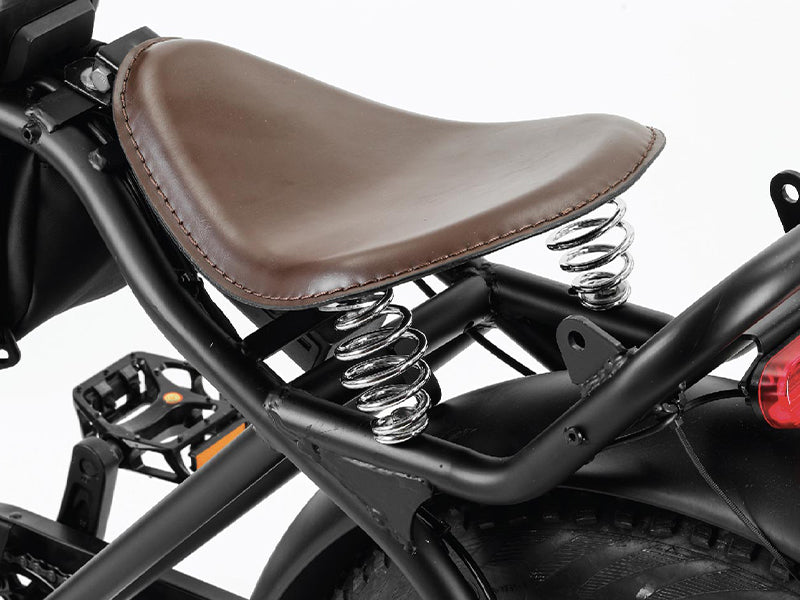 SEAT
The genuine motorcycle bobber padded seat provides complete support, optimal comfort, and a more enjoyable cruising for longer rides .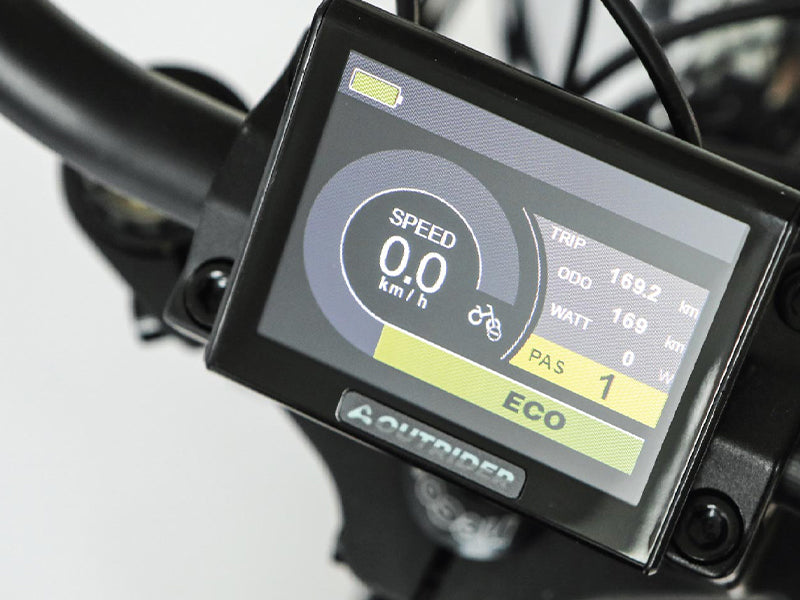 SCREEN
Switch between riding modes or get real time data on the smart display screen. See how fast you're going, how many miles you've traveled and how much battery life you have left.
PEDAL ASSIST
Get that extra performance boost when you need it! Customize and control the amount of power the drive system provides when you pedal. Carrying heavier loads? Going up a mountain? Want more of a work out? Customize it all with the 5 modes of pedal assist on the smart display LCD.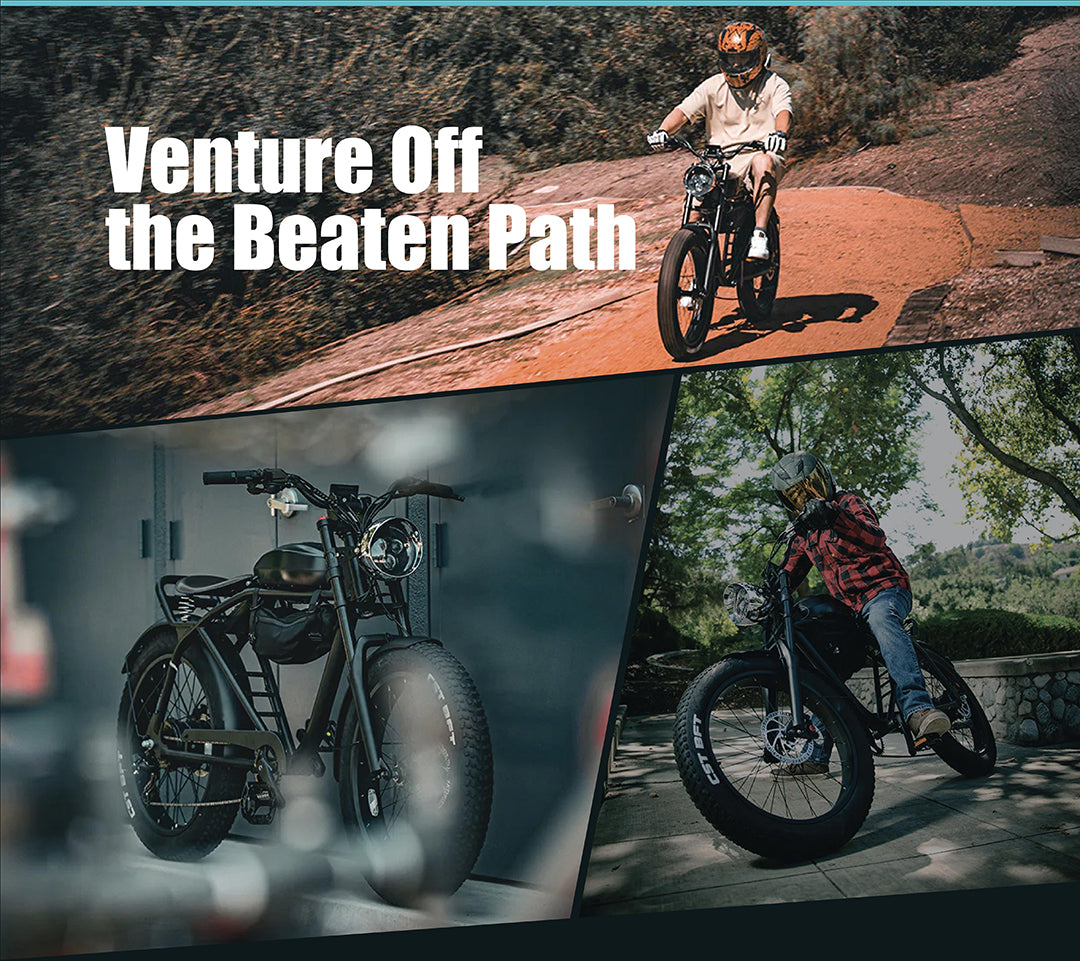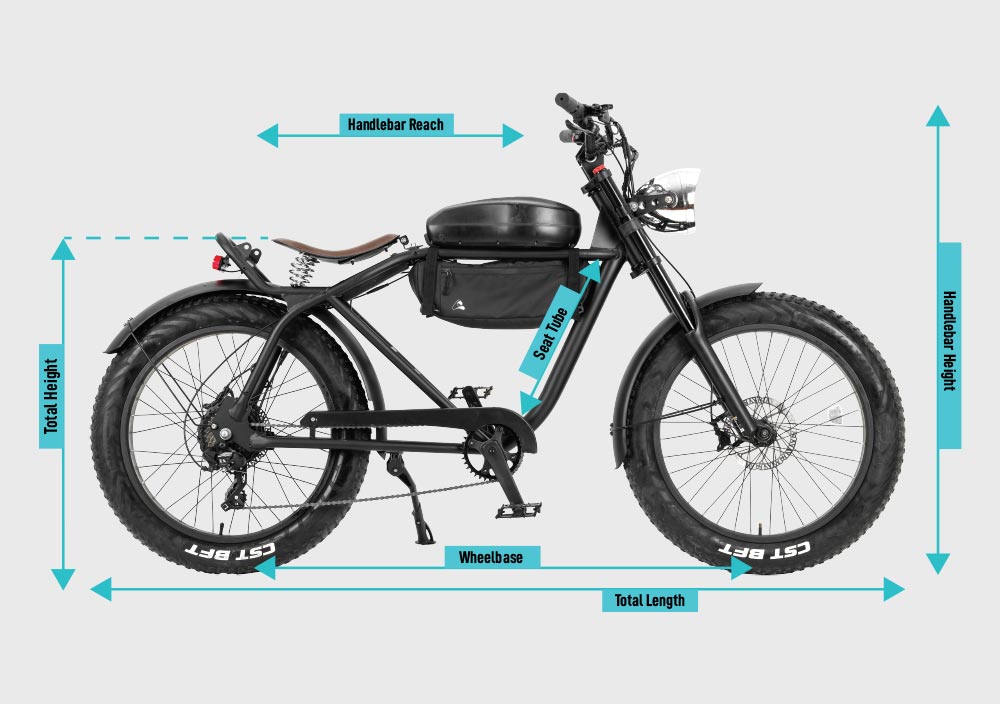 Custom content
Handlebar:43 inches
Handlebar Reach:29 inches
Seat Height:32 inches
Standover Height:32 inches
Total Length:74 inches
Wheelbase:48 inches
Battery ChargerX1
Headlight ModuleX1
Set of PedalsX1
----------------
H4 Allen wrenchX1
H5 Allen wrenchX1
H6 Allen wrenchX1
Phillips screwdriver(6X38mm)X1
Two-sided open end wrench with a 15mm and 13mm endsX1
Two-sided open end wrench with a 12mm and 10mm endsX1
Brand:Abrazo
Motor:750w
Max Speed:28 Mph
SuspensionType:Full adjustable hydraulic front fork suspension
Battery:Samsung Lithium-ion Battery 48V 20AH
Brake:Zoom 180mm hydraulic disc brakes
Vehicle Weight:82 lbs
Max Load Capacity:300 lbs
Tires:CST 24**4.0
Drivetrain:8 Speed Shimano shifter
Estimated Max Range:35-45 Miles
2 YEAR WARRANTY

Frame, battery, motor, controller, and display are covered by a 2-year warranty (starting from the purchase date).

CUSTOMER SUPPORT

Our award-winning customer care team is here for you!
Don't take our word for it
★★★★★

Using an electric bicycle has been a fantastic experience. It makes commuting effortless, offers customizable power levels, and has an impressive battery life. I highly recommend it for urban transport and leisure rides.
★★★★★

it's like having a constant tailwind, making my rides a breeze. It's the way forward for easy and enjoyable urban transportation!